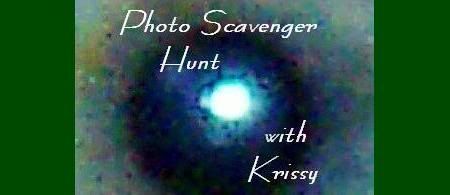 Photo Scavenger Hunt #115 will be due on
Sunday, July, 15, at 11:00 PM EST.
Our subject this week will be: "
my favorite color
" -
1.)
one photo smaller than your big toe
; and 2.)
one larger than your head.


I thought I would make this week's Hunt a true scavenger "hunt" by giving you two categories. I thought this might be fun!! You can surely submit MORE than two photos if you would like!! If you have any questions about photo uploading, posting, or submitting, please email me. Please place
FULL ENTRY URL
in the comments section below and have a fun time!! Thanks for playing!!