The subject for this week's Photo Scavenger Hunt is "time". Time has been flying by for me this past year. A lot has happened! My daughter gave me a grandson one year ago, moved from Florida to my street, and is now giving me a second grandson!! WOW!! Chelsea is moving two hours away. They are making sure her fiancee likes the job first, so they are delaying the move a month or two. I am soaking up every moment with Josiah that I can!!
Here is Josiah the day that he was born getting Grammy kisses...
One year later, on his birthday, with his Grammy...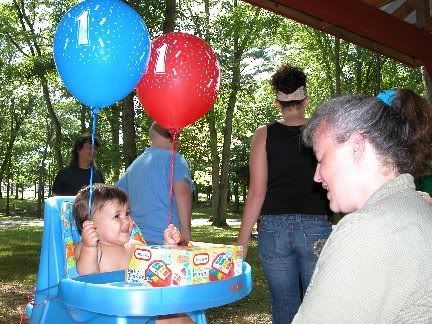 Time flies!!
HAPPY BIRTHDAY, JOSIAH
!!
You have given me a special and wonderful year!!
Your Grammy
LOVES YOU
!!!