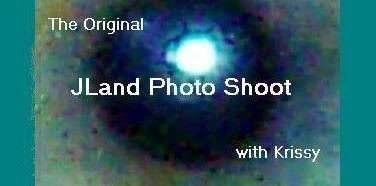 I wasn't sure what I was going to post for Krissy's photo shoot this week because I am still unable to upload from my camera onto my computer. I have had a professional look at this box and he still can't figure out why I can't. I guess I will have to wait until my next computer to be able to use my camera =( . It's sad. I visited old pictures to decide what to post. The subject is "a close up". I decided to do an animal theme as well.

This is dedicated to my sister D. who lives in Florida and has a birthday today! HAPPY BIRTHDAY, D.!!!!! I love you and miss you!!! The first two creatures I shot were in Florida when I was visiting my daughter while she was delivering Josiah. Boy, that was 17 months ago!...

This is a salamander I chased ALL OVER the back yard of my daughter's apartment. The neighbors must have thought I was a loon! I finally caught a shot of him in the air conditioner vent. He was funny. Every time I was ready to take a shot he would RUN! LOL I was fascinated that there were actually so many salamanders in homes in this interesting state. LOL...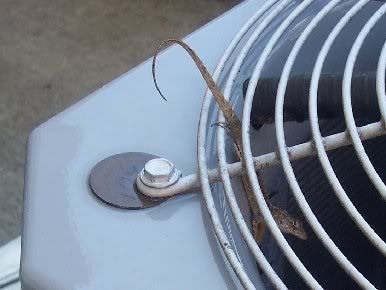 The second shot is of a friendly bird. I was chasing him all over the road. Again, the neighbors must have thought I was a kook. Or maybe just a tourist who never saw wildlife. LOL He, too, would move every time I was ready to take a shot. Here is my nice little birdie crossing the street...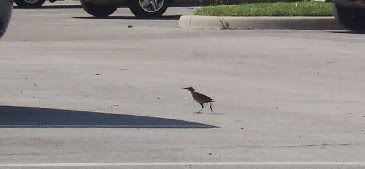 Finally, here is Mr. Michael, my sister Krissy's lovely Maine Coon. He is so nice, so sweet, so loving...




I wanted to CONGRATULATE Krissy on a new look for her photo shoot and a third successful year!! Wow, 124 hunts! Krissy started back in October 2004 and is still going strong! Congratulations, Krissy!

I haven't been posting a lot lately. There have been major changes in my life (or the people in my life). Chelsea and her babies moved back to Florida. It was a GREAT SHOCK. I miss them sorely. I thought this could happen, but not so soon. They left a few days before Christmas. It hurts. I was in mourning for some time. I was seeing the boys every day. I was talking to Josiah on the phone daily, too, and now I can't. It's hard.

Also, my son is visiting from Florida. Now, that is a good thing, but he told me he is moving to Texas after the visit. Texas??? That was weird. He lost his scholarship at school because funding was low, so he is moving to Texas where his girlfriend lives. Oh, and my stepson, Michael got married and is moving to Texas, too. Yes, got married. And is moving to Texas. LOL I love his wife, Nicole. Michael is going into active duty. So much, so soon. Everyone leaving. I am happy to see them having lives, though, but I had to "absorb" everything the last month. I will be back topost again very soon. Thanks for visiting me this morning and viewing my "close-up" entry. If you would like to participate in Krissy's next photo shoot visit her journal and see what the next subject is! Have a good Sunday, everyone!! xox
Update: On a side note, my son told me that the creature in the air conditioning unit is NOT a salamander. It is a lizard. I guess I don't know my amphibians? Reptiles? LOL I need to go read...
Tags: The Original JLand Photo Shoot with Krissy, photo shoot, photo hunt, photography, close up, Florida, salamanders, birds, Congratulations Krissy!, Happy Birthday Deirdre!